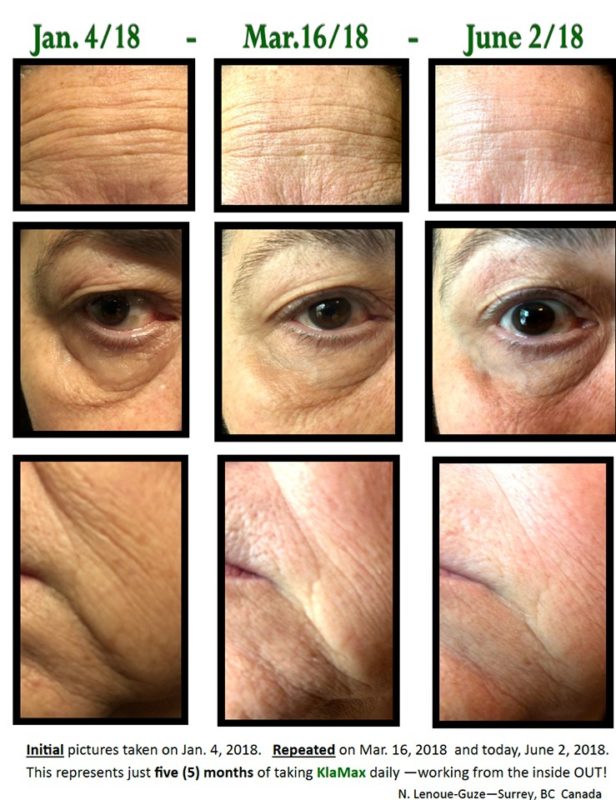 KLAMAX MAKEOVER!
After only 5 months of using Klamax, these are the results that can be achieved in terms of skin appearance, texture and rejuvenation. Klamax ability to modulate stem cells is a key element to explain the radical reduction of wrinkles and the amazing skin tonification. All things that will be even more radically and quickly achieved when we will launch the KlamaDerm® Transdermal system!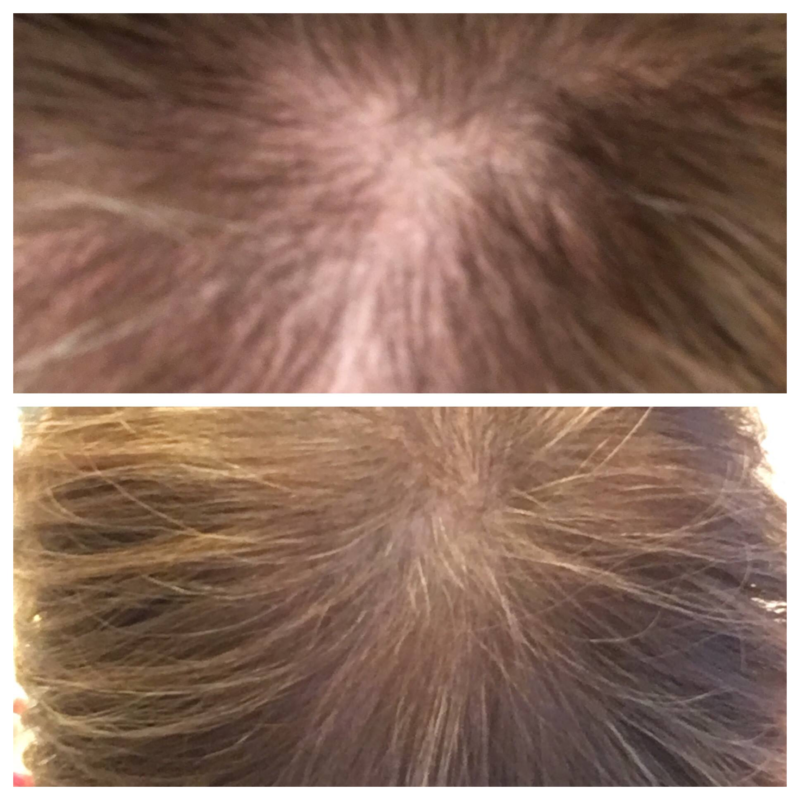 HAIR RE-GROWTH!
I'm ecstatic! I've been using KlaMax now for about 2 months. Dr. Scoglio said that if the hair follicle is not dead, that new hair growth is probable! My hair started thinning over 20 years ago so I wasn't very optimistic. Thank you Dr. Scoglio for your decades of work on this all natural product that is doing wondrous things for everyone!
K.N.
A CASE OF PUSTULO-PSORIASIS!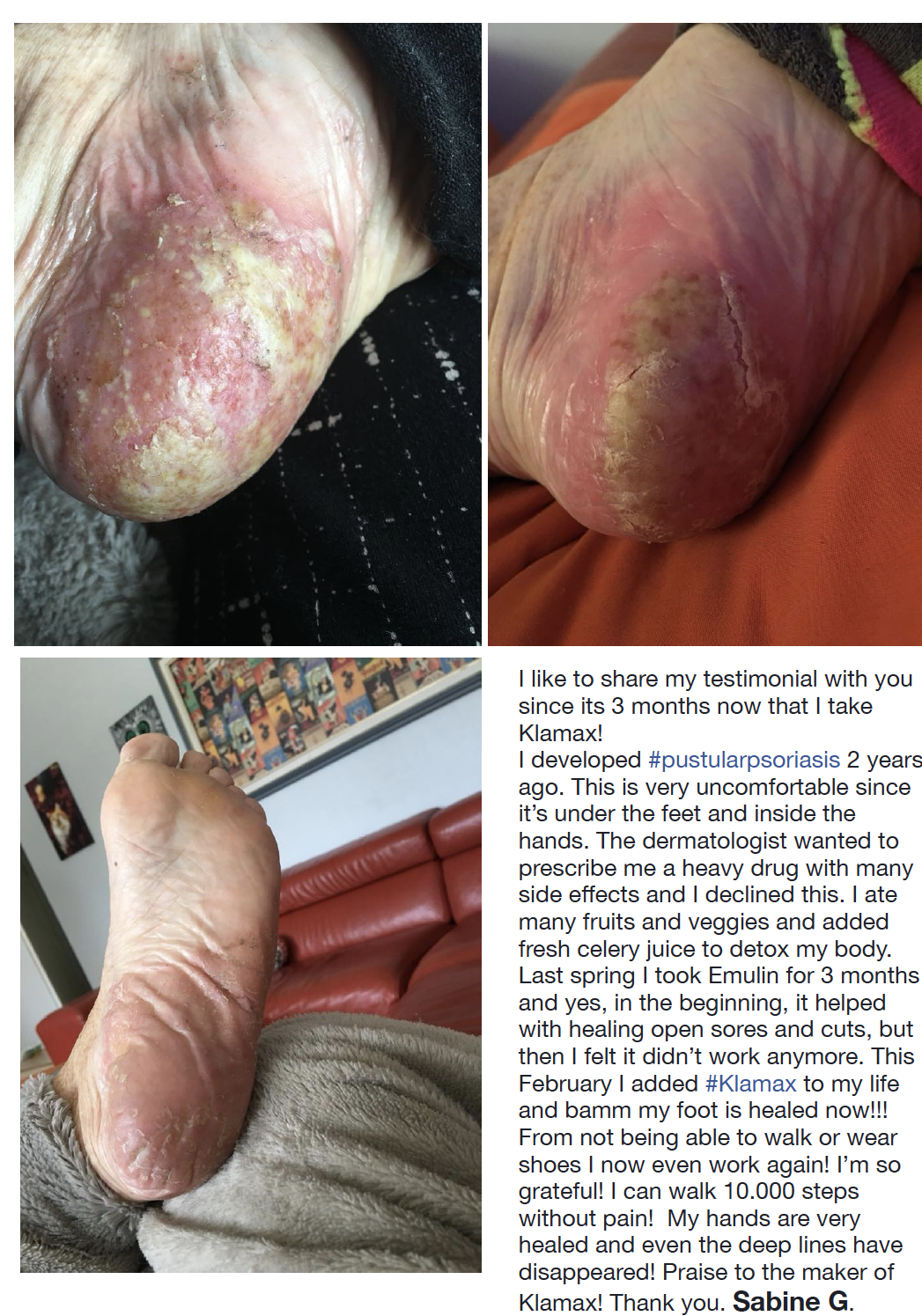 THERE ARE MANY MORE TESTIMONIALS. VISIT THE FACEBOOK PAGE "KLAMAX TESTIMONIALS" FOR MORE CASES. ALSO, YOU CAN SUBMIT YOU TESTIMONIALS BY WRITING TO
TESTIMONIALS@KLAMAX.NET